If you are reading this, it's because you have a vision for your business to attract perfect clients consistently, predictably and profitably (now and in the future).  You are clearly a visionary, and looking for a solution that can help drive your marketing vision and strategy for your company. You company's vision plays a significant part in creating a world of abundance, making the world better. 
About Sharmila  
With that being said, my mission is to be a conduit to help you realize that future vision.  I have over 15 years of experience in digital marketing as well as 20 years in Marketing & Operational leadership.   This means that I know what it takes to accelerate your buyer's journey, attract perfect clients & team members and amplify the voice of your brand promise using the latest traffic, content and funnel strategies. But, I also understand the foundational persuasion, enrolment & sales strategies required to make those perfect clients say YES to your offer. See LINKEDIN 
How Does It Work?
I provide iCMO (Integrated Chief Marketing Officer) advisory services to conscious creative seekers like you and your company. I work exclusively with B2B Manufacturing and SAAS-based Technology companies.  I have spent 18 years as a FCMO working with Operations, Sales and IT to ensure we are targeting key audiences with thought provoking campaigns laid out in a persuasive customer journey model 
What does that mean?  Simply put….I help you build a strategy that will ensure you not only meet your revenue goals but that you are able to scale by integrating the leadership growth, team ascension and digital transformation required to work smarter, not harder.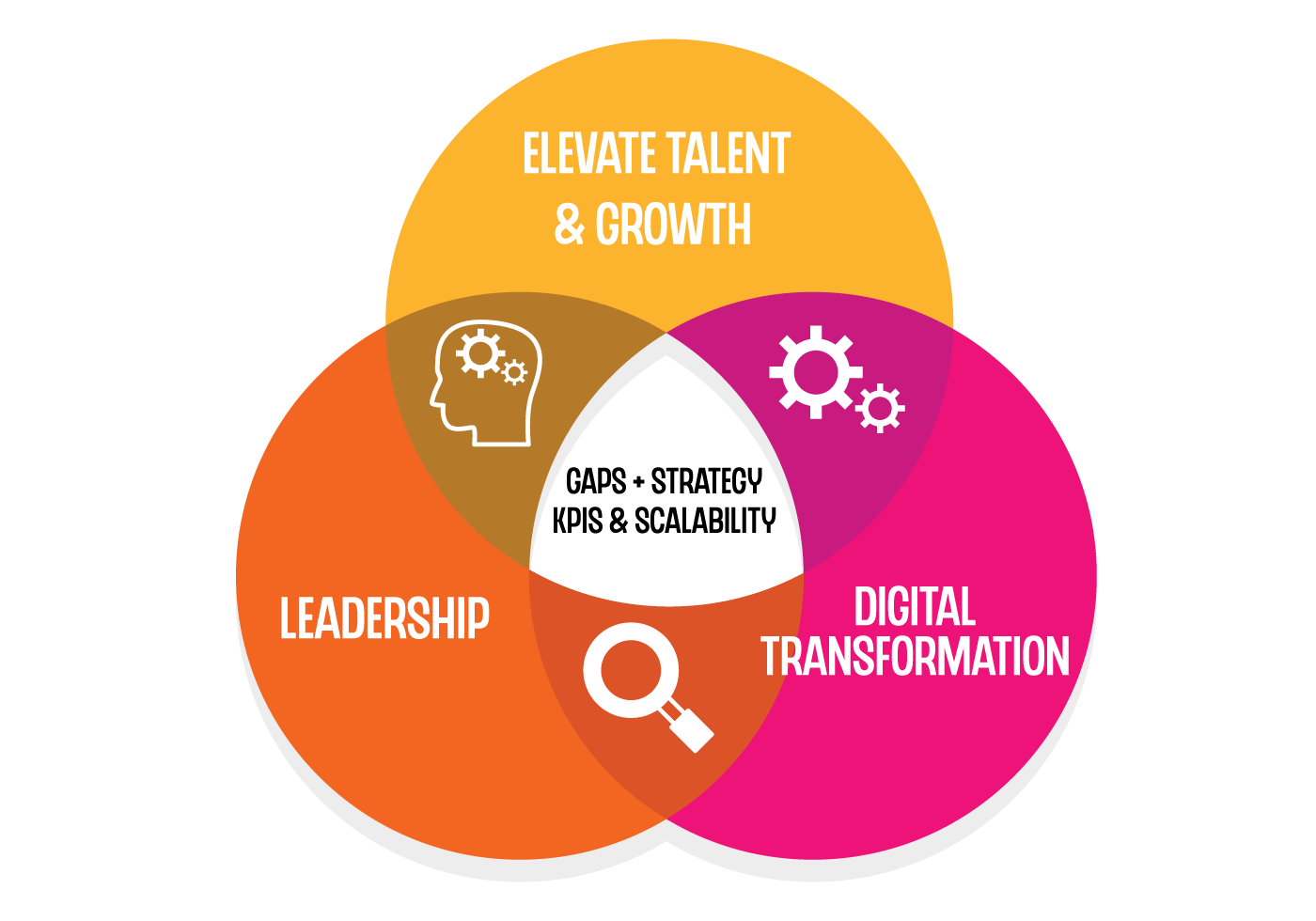 We wanted to make it easy to work with you, so we provided our Model. 
In order for us to grow together, the model begins with a 90 Day (3 Month) Growth Accelerator (followed by another 90-day agreement or month-to-month retainer-based model). 
Our initial engagement over the first 90 Days (3 Months) includes the following:
1x Quarterly Implementation Session (Full Day x 8 hours or Two Half Days x 4 hours)

2x Monthly Implementation Sessions (Half Day x 4 hours)

9x Weekly Implementation Sessions (1 hour)
Also included in my services are the following:
Executive Assistant

Up to 3 hours per week
Meeting Notes (Action Items & Content Extraction)
Digital Marketing Team

Up to 6 hours per week
Design, Development, Research, Data Entry, Social Distribution, etc
What Does It Cost?
In the first 90 days (3 months) of our engagement, my fees are as follows:
OPTION 1

: $3500 USD ($4400 CDN per month)

OPTION 2:

$10000 USD ($12500 CDN) – 5% discount
After the initial 90 days (3 months), you can choose to continue on your own or keep working together using the same fee structure as indicated above.
But That's Not All! What Else Can I Provide You?
Naturally, in our work together we are going to discuss strategies for how to accelerate the buyer's journey from Awareness (Attention) to Consideration (Belief) to Evaluation (Decision).
In order to do this, we will devise a strategy to create content, drive traffic and capture leads that will educate, qualify & convert prospects into new clients.
Part of our work together will be to outline "projects" and "workflows" that we'll look to complete together on a weekly, monthly and quarterly basis.  And, as we build out and align on the implementation strategy together, you are going to need support in executing those strategies.
By working with me, you'll have access to my extensive network of strategic partners (subcontractors and agencies) that have been pre-vetted and piloted to ensure you will only pay for what you need to meet our agreed-upon goals.
My strategic partners can provide the following
Traffic 
Email Prospecting

Social Prospecting (LinkedIn)

Advertising (Google, Youtube, LinkedIn, Facebook & Instagram)
Funnels & Content 
Lead Magnets (Guides/Reports/Whitepapers)

Trip Wires & Core Offers (Webinars, Summits, Challenges, Mini-Courses)

Video & Audio Production

Design & Development Services
Conversion Optimization
Appointment Setting

Sales Development Reps

Optimized SEM Campaign Strategy 

Metrics and KPIs 
*NOTE: All projects are scoped and quoted as required.  We will determine your budget and provide the best fit to help you meet your budget and expectations.